Join us on our next FREE webinar
Come and grab a seat on our next free webinar and learn more about 3Dsurvey. We cover everything from the basics to advanced problem solving, along with the latest features.
All

Basic

Construction

Documentation & 3D

EXIF-GPS

Features

GCP

Import

Inspection & Public Safety

Introduction

Mining

Planing

Surveying & Mapping

Telemetry

Volume Calculation

Workflow
Join us and find out all about 3Dsurvey 2.17 and how to use it to your advantage.
How to use The 3Dsurvey RTK Videogrammetry as a powerful tool for documenting and tracking construction progress.
Learn how to speed-up your workflow, with little-known features in 3Dsurvey.
Having trouble with extracting hard reachable 3D points from the model? Not anymore! With 3Dsurvey latest update, there's a new…
On 10.10.2022 we released 3Dsurvey version 2.16. Join us on the webinar and see the exciting new features we developed to make…
Technology drivers such as drones and photogrammetry software in the geospatial industry are creating the wind of change. Drone-mapping enables…
This is a call to industries like Construction, Mining, Agriculture, Utility and similar ones that in order to complete their projects, need…
Live webinar will be held in Turkish language. Agenda: Image procesing Calculating modüle Cad Functions    Innovations          Questions and…
We know that there are a lot of situations where a 3Dmodel is a crucial part of a project and…
This time we are hosting a Live webinar with our partner from Greece Tree Company Corporation A.E.B.E. Webinar will be hosted in Greeke…
This time we are hosting a 3Dsurvey webinar in collaboration with our partner CADdy Geomatics Gmbh from Munich, Germany. Webinar will…
Leto 2020 je leto nepričakovanih presenečenj in dogodkov, za katere nihče ni menil, da so možni. Vsakodnevno se soočamo s…
Leto 2020 je leto nepričakovanih presenečenj in dogodkov, za katere nihče ni menil, da so možni. Vsakodnevno se soočamo s…
The use of unmanned aerial vehicles in geodetic surveying is becoming an increasingly common practice, which allows us to survey…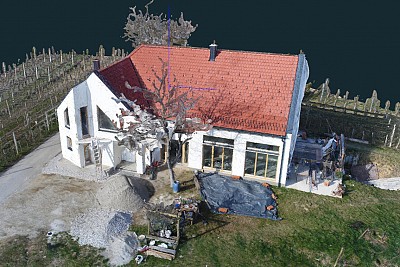 Upotreba bespilotnih letjelica u geodetskom snimanju postaje sve češća praksa, što nam dopušta da za nekoliko sati snimimo područja veća…
2.10 version of 3Dsurvey offers a lot of new exciting functionalities as: Full 3D textured mesh True orthophoto Regular and…
Mission planing in 3Dsurvey Pilot – best practice: 2D Orthophoto Volume calculation 3D model of a house Road mapping
All about Geoid models: Why is geoid model important When should I use it How to import them in 3Dsurvey…
Find out everything you need to know about taking surveying to the next level How does 3D surveying compare to…
During the webinar we will check TOP 5 features we added in 3Dsurvey 2.9.0 version: Full RTK & PPK support…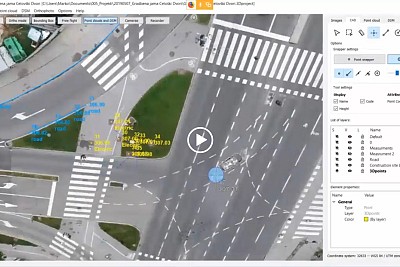 3Dsurvey is not just a processing software, it's an all in one solution! During the webinar presentation we will show…
Check out how powerful is 3Dsurvey with the latest state of the art drone! In 45 minutes you will find…
Webinar will be held in German language. Die Bauindustrie hat mit großer Ineffizienz zu kämpfen. Große Bauprojekte dauern in der…
Webinar will be held in Slovak language. Webinár bude prebiehať v slovenskom jazyku. Moderné technológie zberu dát pomocou dronov DJI Enterprise a spracovanie…
Hi guys, my name is Marko and I am a part of a 3Dsurvey Team. We have a VERY interesting free webinar…
Data captured from UAV's has been in the industry for a while now, but a key part of any new…
Hi guys, my name is Vid Peterman and I am a part of a 3Dsurvey Team. We have a extremely interesting free…
Surveyors are realizing bottom-line ROI with the right photogrammetric software. This webinar will feature 2 customers of 3Dsurvey software. They'll…
Archaeological conservationists play an important role in the monument protection service. Modern heritage protection encompasses more than simply the protection…
En este seminario web cubriremos los conceptos básicos de la fotogrametría y pasaremos por las principales etapas del procesamiento de…
Architects and engineers are often dealing with heritage conservation projects. The fundamental need of any conservation project is understanding the object and…
This webinar is a result of our close cooperation and deep communication with our clients which usually use AutoCAD for…
In some situations you may want to improve your 3D model captured by UAV images with close range images taken…
Camera calibration is the process of finding the true parameters of the camera that took your images. Camera parameters are the parameters used…
In this webinar we will guide you through surveying solution for utilities, providing faster and safer site surveying, with a high…
3Dsurvey software is a powerful tool that enables you various ways for data input. Usually we are showing you how…
Get a preview on new and improved 3Dsurvey v2.14. Before the release on Friday Vid will show you all the cool…
Surveying professionals are often challenged by different terrains and various project requirements. There are situations where photogrammetry data is not…
Ability to run multiple point clouds or meshes in a single project offers you an option to timeline your projects…
LIDAR point cloud from a drone or terrestrial laser scanner usually comes without realistic colors, representation is therefore limited. With…
A surveyor documenting infrastructure often faces the problem of arriving on the field too late, when the infrastructure is already…
On 2.2.2022 we are releasing 3Dsurvey version 2.15. Join us on the webinar and see the exciting new features we developed to…
Ready to save time and gain control?
Subscribe to our newsletter